Continuous Thread
Tamper Evident Is Available
CRC Stands For Child Resistant Closure
P/RVTLF is a Pulpboard with a Vinyl Facing
P/E Foam is a three layer liner with Polyethylene "skins" on both sides of a polyethylene foam inner layer.
Codes: 501, 502
ACID CAPS
38-439 Only, and acid caps have an F422 liner
Caps are color-coded for various acid types.
Available in:
Black for Perchloric Acid, Red for Nitric Acid, White for Phosphoric Acid, Green for Ammonium Hydroxide (Base, not acid),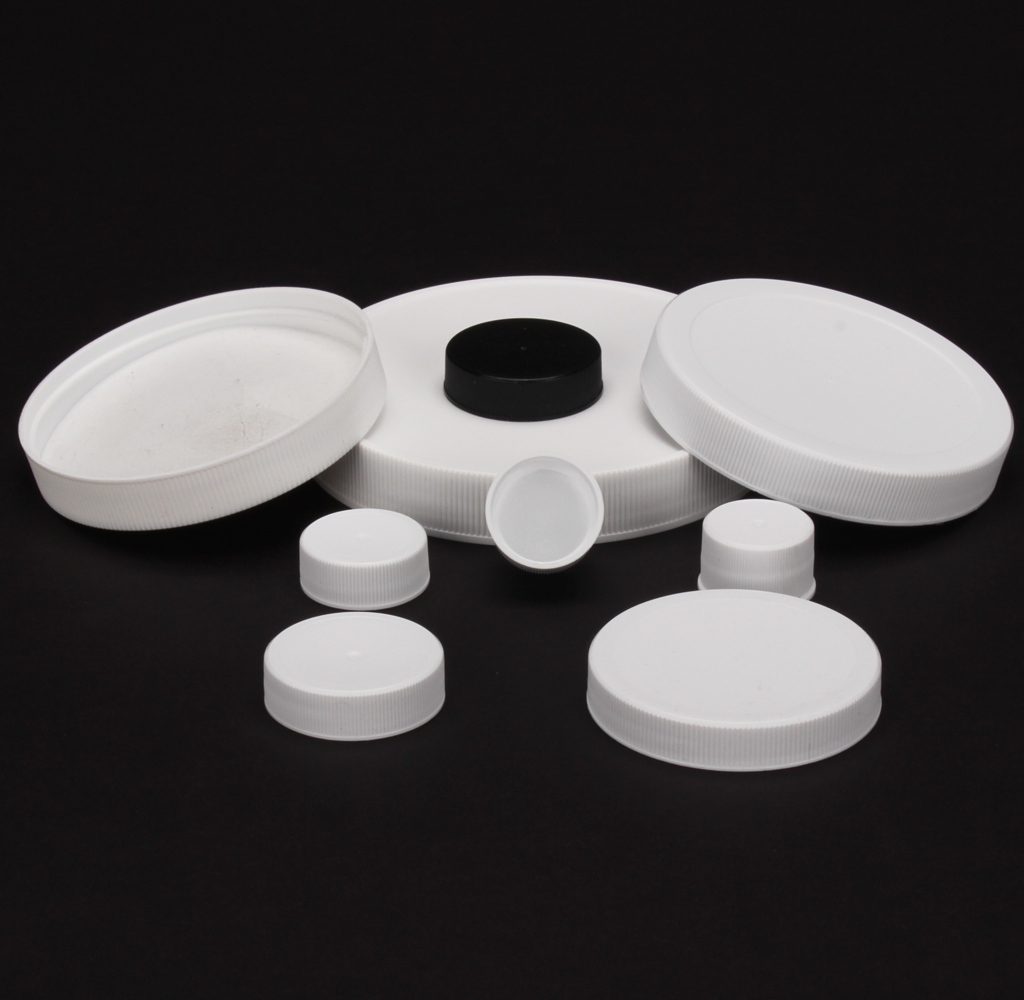 We show here our everyday stock items. Many other options are available.