Natural and White L.D.P.E. or H.D.P.E.
White, Light Amber and Silver P.E.T.E. - Limited Sizes
Narrow Mouth
Continuous Thread
Fluorine (Barrier) Treatment Available For P.E. Bottles
Available Repack With Caps Attached
Common Uses: Pharmaceuticals, Food & Ingredients, Flavors, Extracts, Nutritional Supplements, Health & Beauty, Environmental, Chemicals, Reagents, Laboratory / Analytical, Lubricants, Personal Care, Pet & Vet.
Code: 200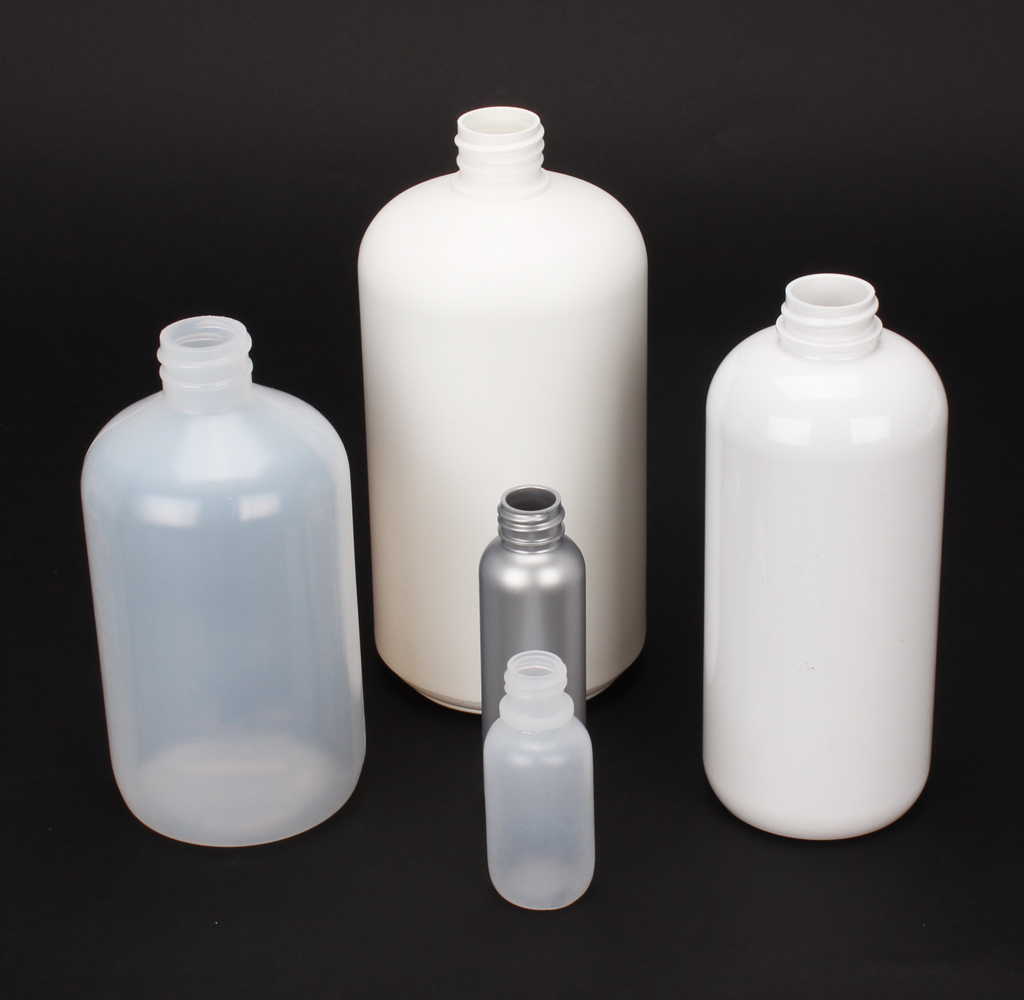 *Approximate Dimensions without Cap or Pump
1/2 oz
1 oz
2 oz
2 oz
4 oz
6 oz
8 oz
16 oz
1 Liter
15-415
18-410
18-410
20-410
24-410
24-410
24-410
28-400
28-410
2-1/2 in
3 in
3-5/16 in
4-1/8 in
4-1/4 in
5 in
5-1/4 in
6-1/8 in
7-7/8 in
1 in
1 1/4 in
1 1/2 in
1 1/4 in
1 7/8 in
2 1/8 in
2 1/8 in
3 1/8 in
3 1/2 in
3 5/8 in
We show here our everyday stock items. Many other options are available